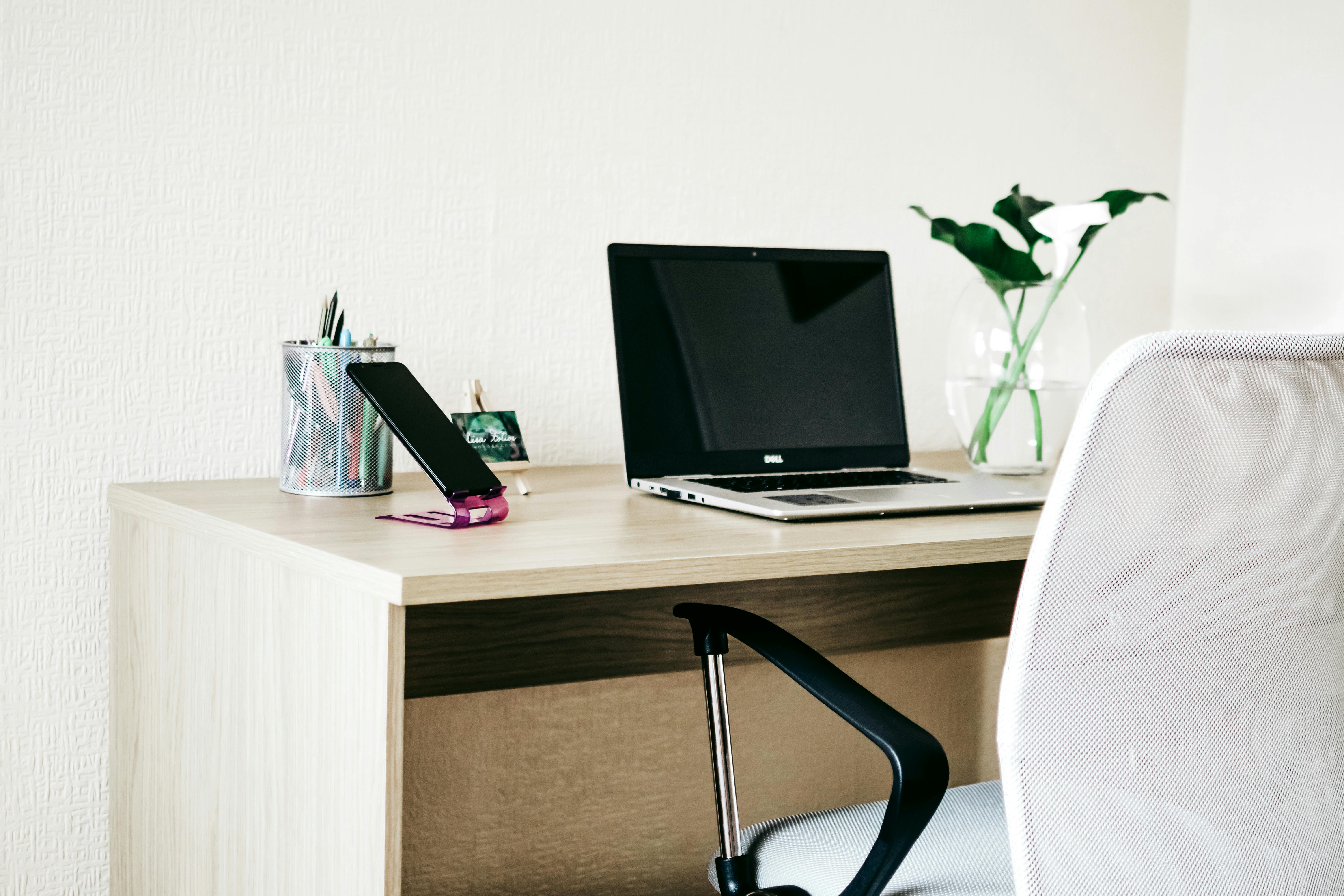 Image via Pexels
If you're like many people, you probably don't have a lot of extra space in your home. But that doesn't mean you can't create a functional and stylish home office. With a little planning and some careful budgeting, you can turn even the smallest space into a well-organized office. Use this guide from Find Your Flow to help.
Helpful Tips to Get You Started
Choose furniture that serves multiple purposes. For example, an ottoman with storage can double as a coffee table or extra seating. Or consider using a fold-out desk that can be stored away when not in use.
Include built-in storage wherever possible. This could include adding shelves above your desk or installing cabinets along one wall. Built-in storage will help you keep your office organized and tidy.
Select functional décor that also adds to the aesthetic of your space. For example, a bulletin board can be used to display important memos or reminders. But it can also be covered with fabric or wrapping paper to add a touch of color or pattern to your office.
If you feel overwhelmed at the beginning of the process, remember to start small; this way, you can take things step by step until you find your rhythm. 
Office Organization 101
Take steps to keep your office organized. This could include investing in a good filing system or using labeled storage containers. A little bit of organization will go a long way in keeping your space tidy and clutter-free.
Organizing Your Desk Is a Must!
Your desk is one of the most important pieces of furniture in your office, so it's important to make sure it's well-organized. 
Start by removing any distracting items from your desktop. Then, organize your drawers so that everything has a place. 
Finally, consider adding a few stylish desk accessories to help keep you organized and motivated.
Organizing Your Drawers Makes a Big Difference
Another important step in keeping your office organized is to organize your drawers. This will help you find what you need quickly and keep your workspace neat and tidy.
To get started, empty out all of the contents of your drawers. Then, sort through everything and toss anything that doesn't serve a purpose. And make sure you keep a regular cleaning schedule to prevent your drawers from becoming cluttered all over again.
Why Removing Distracting Items Is Vital
When you're trying to focus on work, the last thing you need is a cluttered desk. To help increase your productivity, you really do need to take a few minutes to remove any distracting items from your workspace. 
This could include personal photos, knick-knacks, or even excess paperwork. Once you've cleared away the clutter, you'll be surprised at how much easier it is to focus on your work.
Get Expert Help
If you need help creating a functional and stylish home office, contact a professional organizing service. They can provide you with the tools and resources you need to get your office up and running smoothly.
Use Local Storage
As you organize your home office, you're bound to encounter items that you need to keep that don't serve a practical purpose. Instead of experiencing the clutter they create every day, store them in one of these San Diego storage units. You can choose from among dozens of safe, secure storage facilities in the area. For a low monthly fee you can find a space that fits all the things you need to store without paying for more space than you need.
Get Organized Today and See the Difference It Makes
Organizing your home office doesn't have to be difficult. With a little planning and some careful budgeting, you can turn even the smallest space into a well-organized and stylish office. Follow these tips, and you'll be on your way to an organized and productive workspace in no time.