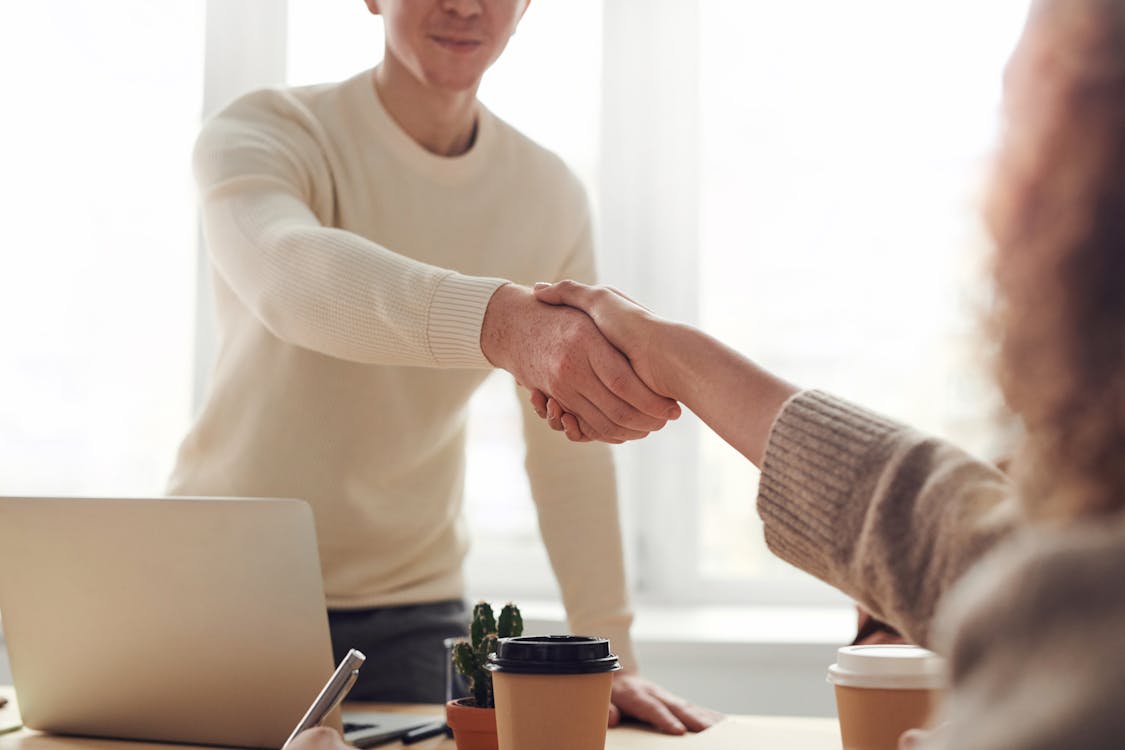 Image: Pexels
With the average person changing jobs 12 times in his or her lifetime, it's not surprising if you're laid off or underemployed during some stretches of your career. Rather than view these lulls as inevitable, seize the opportunity presented by employment downturns to explore side hustles, or entirely new career paths, to replace lost income. From Find Your Flow, here's how to make it happen.
Brainstorm Career Ideas
Although it leaves hard work, discipline, and risk out of the equation, there's something to be said for embracing the "Do what you love, and the money will follow" philosophy. By keying in on how you like to spend your time and what matters to you, you'll identify options to make ends meet and boost job satisfaction.
For inspiration, listen to others who followed their visions and established successful companies based around their backgrounds, experiences, and passions. Interests like commercial or studio photography, painting, and traveling provide viable career opportunities you might not have known were marketable, and so do outside-the-box talents such as using your own cyber savviness to help businesses grow their social media followings. Tools like online photo resizers make quick work of adjusting images so they're easy to upload, allowing you to take your endeavor from side hustle to full-blown career whenever you're ready to scale up.
Try Video Games
If you've had a long-standing passion for video games, it may be time to find work in the field. If Minecraft is your game, you could start a blog or YouTube channel to monetize your interest. You can even find Minecraft banner designs to use in-game to promote your work. A server banner, for example, could highlight your YouTube personality and drive traffic. A banner design tool can make creating a custom banner easy.
Go Back to School
Earning an online degree facilitates your ability to pursue your passions while you secure a steady income. If you're still zeroing in on a career path, study a field with various employment options. Attending an online program gives you the flexibility to keep working and maintain your family commitments. Avoid scams by finding an accredited institution with tuition fees in line with your expectations.
Launch a Business
If you're skipping the degree and launching a business of your own, it's essential to choose the right legal structure to limit personal liability and reduce tax obligations. For maximum flexibility and minimum paperwork, consider establishing an LLC. Check state rules and then use a formation service when you don't want to pay big bucks to a lawyer but lack the time to set things up yourself.
Find Work
When you've followed the online education path, take advantage of your university's placement programs to find a job. Also, tap connections you made with professors and students to learn about openings, and don't pass up internships or entry-level positions to get your foot in the door.
If, instead, you're striking out on your own, use your friends, family, and social media contacts as both a potential customer base and to get the word out about your business. Get involved in targeted online groups and in-person networking organizations to engage with those who need your services, and don't be shy about asking for work. When you're doing what you're passionate about, it's your enthusiasm that entices people to give you a shot.
While being unemployed or not getting enough work to make ends meet isn't unusual, you can make your downtime productive by seeking new opportunities. From pursuing a passion in video games to taking the first steps of going back to school or setting up your own business, taking control of your next career move sets you up to thrive following employment setbacks.
For help finding your life's purpose and living your best life right now, visit Find Your Flow today!