Description
Experience a FLOW STATE in 3 Easy Steps…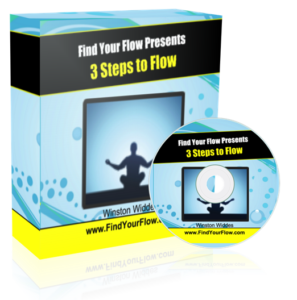 INSTAGRAM SPECIAL! LIMITED TIME ONLY!
NORMALLY $27.00        LIMITED TIME ONLY: $3.00
Get more done in less time!

Feel great doing everyday tasks!

Tap into the timeless power!

Sense your mind go into a mystical trance!

Learn faster!

Become more present!

Become more focused!

Gain a sense of connectedness

Get into a flow state easily!

Find "the zone" quickly!

Tune into Your-self and the Universe

Experience "the Flow" for yourself!
Learn this simple method to become more
present, more aware, more flowing.
It is a simple practice that can be applied to pretty much any activity
that you do in your life.
Sweeping the Floor? Yes!

Walking the Dog? Yes!

Feeding the Baby? Yes!

Driving to Work? Yes!

Doing the Laundry? YES!

Cooking Dinner? YES!

Chopping Wood?  YES!

Carrying Water?  YES!
The activity itself does not need to be "holy" or sacred or spiritual
or religious or traditional or new age…
YOU bring the holy/spiritual/present awareness to it and as a result you experience flow.
It is really easy when you know how.  And you can learn to do it in three easy steps.
This complete audio program includes 15 audio tracks and a printable workbook
that includes over 2 hours of strategies, concepts and case studies to help you
get into flow quickly and easily in any area of your life!
Get the course and get in the flow today!
–Winston
This program includes:
15 MP3 audio tracks available for immediate download
Downloadable PDF workbook