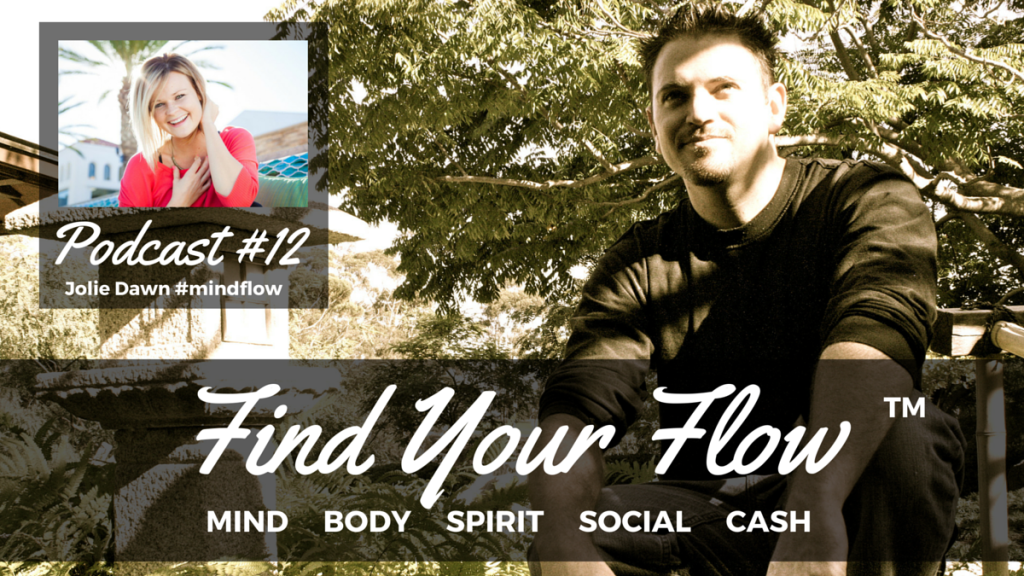 Podcast #12 – Jolie Dawn
Our special guest this episode, Jolie Dawn is the Best-Selling Author of Empowered, Sexy and Free and the owner of Jolie Dawn Creative- which helps Millennial women start businesses from scratch.
San Diego's Jolie Dawn created the largest women's empowerment gathering, Inner Goddess Unleashed Summit.  She was named by Pacific Magazine as one of San Diego's top 30 under 30 entrepreneurs.
Through her own journey of spirituality and self-discovery, along with thousands of hours of transformational training, Jolie discovered her innate ability to guide others back to their creative potential and inner brilliance so they can create a business and life that truly thrives.
As I've followed her on social media I have seen how she handles tough life experiences with grace and passion.  She is out writing books and making things happen and is a true inspiration.
She recently released her book on Amazon and you can tell by the reviews that people are raving about it!
Here is what she says about her book on Amazon:
"Empowered, Sexy, and Free is a book for the woman who is ready for something new. She knows there is a better way than riding on the mainstream struggle bus. She's ready to reclaim her feminine power, her inner confidence, and her magical creating powers that she has had glimpses of at some points in her life. Now, she is ready to unleash it. Maybe she feeling some resistance in life, but she knows something else is possible, and finally, she is choosing to listen to her inner voice. Are you this woman? Are you ready to have more in your life? Empowered, Sexy, and Free is for the woman desires to: • Feel aligned and guided by a higher power • Strip away fear and resistance for good • Create a purposeful and meaningful career path • Manifest money, resources and opportunities with ease • Cultivate deep, fulfilling relationships • Fall deeply in love with herself • Impact our world with boldness and love"
Check out Empowered, Sexy and Free
Check her out at JolieDawn.com