ARE YOU READY TO BECOME
A TRUE LEADER?
Are you interested in becoming a better leader?
I know a lot of you are instantly saying "no thanks". I like my role and am not interested in the responsibilities of leadership.
Fair enough…
But consider this. You don't have to actively lead to reap the benefits of leadership skills. There are plenty of opportunities in your life where having basic leadership skills will be invaluable.
You will need to tap into leadership skills during a wide variety of your daily activities.
Simply planning a family trip requires some sort of leadership skills. Organizing an event, party or meeting also requires leadership skills.
Leadership skills are vital in the workplace. Any time you are in charge of a project you need to be a leader. Even if you aren't in charge of the project, any time you have to work with others you may need to flex some leadership muscle.
"The task of the leader is to get his people from where they are to where they have not been."




— Henry Kissinger?
That about sums up what a leader is.
If you are ever trying to get people from where they are, to somewhere they haven't been, you are being a leader.
There is a problem though.
A lot of people either hate being a leader, or just have no idea where to start.
"I Wish I Was A Natural Leader"
Honestly… me too!
If you aren't a natural leader though – don't worry. You can learn!
Anyone can learn the basics of leadership. Anyone can become – not just a leader – but a GREAT leader. You just need to start.
Here is How You Can Start: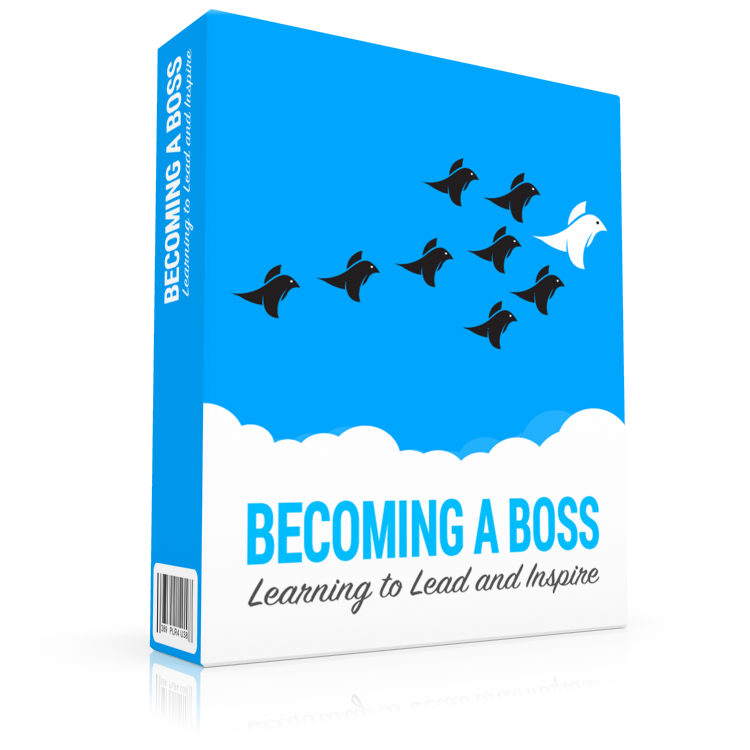 Becoming a Boss – is the perfect introduction to learning how to lead and inspire!
This simple, user-friendly guide will help you wrap your head around what it takes to be a great leader.
This report includes:
Introduction
What Is Leadership?
Characteristics of True Leaders
Top Ten Laws of Leadership


1. Build Trust
2. Be Sincere
3. Have Integrity
4. Display Loyalty
5. Create Positive Change
6. Develop Instincts
7. Connect with Others
8. Have a Vision
9. Create Momentum
10. Attitude is everything.
If you want to get an introduction to this vital information, please hit the button below…